Medication Pickups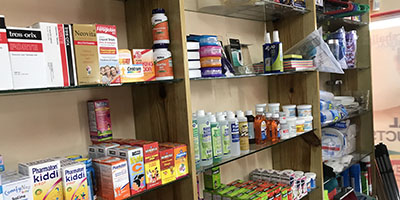 For customers who have concerns leaving their house to fill their presriptions or prefer to be otherwise minded, we can fill the prescription for them. Customers would call to request the service using the delivery hotline. The rider will then collect the money and the prescription from the customer so that he can fill it at the customer's preferred pharmacy or the nearest one. For non-prescription drugs, the customers may request that we purchase the item for them and deliver it to them. In that instance, the payment is made when the item is delivered.
Delivery charges for pharmacy runs is standard unless the customer requests that the purchase be made at a pharmacy that is outside of Portmore.
Delivery charge may vary for deliveries in surrounding communities of Portmore and in some communities in Portmore. Additionally, our goal is to try to make each delivery within thirty (30) minutes provided that there are no prevailing circumstances that may cause unavoidable delays.
Customers are also reminded that they should not cancel the order once it has already been made.
To request our pharmacy delievery service, customers are encouraged to call our delivery line at 876-870-9768