Restaurant Orders and Delivery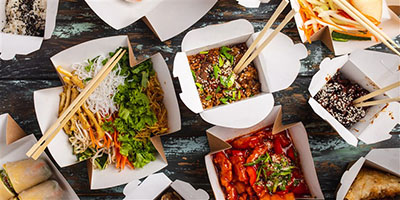 We take food orders from customers via our telephone from their preferred restaurant. Our rider then makes the purchase on behalf of the customer and delivers it to the customer as received. Customers will pay the rider the total cost for the purchase and the delivery.
The delivery charge depends on the distance and the quantity of the food ordered. Most delivery charge in Portmore is standard. However, the charge may vary for deliveries in surrounding communities. Additionally, our goal is to try to make each delivery within thirty (30) minutes provided that there are no prevailing circumstances that may cause unavoidable delays.
Customers are also reminded that they should not cancel the order once it has already been made.
To make a food order, customers are encouraged to call our delivery line at 876-870-9768